Master of Business Administration
OVERVIEW
MBA is one of most popular and high paid professions. We provide a fast-paced, multicultural environment with cutting-edge teaching approaches and state-of-the-art exhibits. We provide you with real, demonstrable learning with observable applications. We provide specialist expertise in cross-industry management as well as the ability to direct and design your own education.

You will be able to gain experience by choosing from 6 tracks and more than 50 electives, starting with the fundamentals of business management and continuing on to the final field of your choice. We provide opportunities to learn and achieve.
Seats - 60
Eligibility:
UPSEE Qualified or Obtained at least 50% marks in Graduation (any discipline)
Duration:
2 Years
Fee details for the session 2020-2021:
Institute fee per year- 44500 (Discounted fee for UPSEE candidates)
First Installment-10000
Second Installment- 17250 (30th Nov)
Third Installment- 17250 (15th to 31st Jan)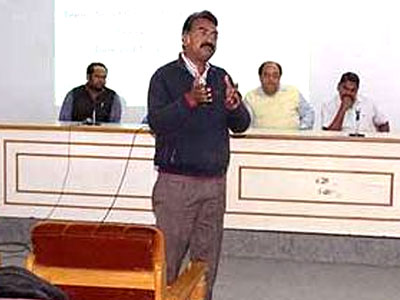 PROGRAM FOR MANAGEMENT
UG PROGRAM
BBA: Bachelor of Business Administration
PG PROGRAM
MBA: Master of Business Administration
Dual Specialisation in :
Finance
Marketing
Human Resource (HR)
Information Technology (IT)
International Business (IB)
Details:
This is two years full-time flagship programme of Azad Tech. Campus started ten years ago. It has reached a level of maturity and quality that has led to its accreditation from NBA (National Board of Accreditation).The programme is approved by AICTE and runs under affiliation from UPTU, Lucknow.

The programme offers specializations in Marketing, Finance, Human Resource Development, International Business and Information Technology. The classroom teaching is supplemented by internships during the summer months.

The teaching strategies employed include classroom lectures, case discussions, term paper and seminar presentations besides computer based interactive learning and gaming and simulation based visualization etc. To supplement the abstract knowledge with practical inputs, visits to various organization and industrial units are also arranged.
Scholarship Available On All Courses